Art, Activation, and Reflection: Black Wall Street Journey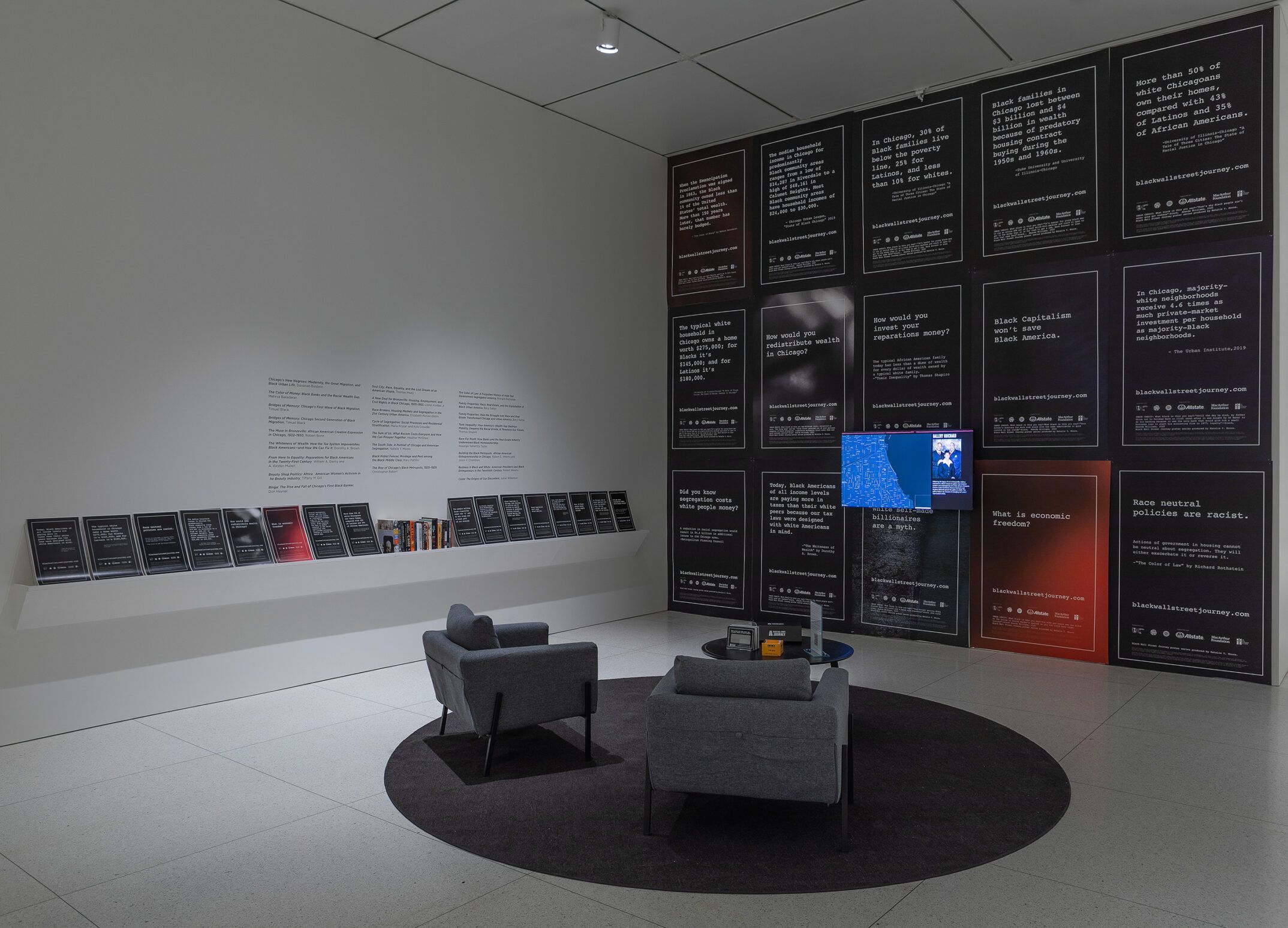 During this unique event where art, activation, and reflection intersect, several small Black-owned businesses will set up shop in the Smart Museum of Art's lobby, including Dinah Clottey's T'kor Couture.
After shopping, join artist Rick Lowe (beaming in virtually) and University of Chicago researchers Ashley Truehart and Jennifer Etienne for a behind-the-scenes discussion about Black Wall Street Journey, an ongoing, city-wide project that pays tribute to the building of Black wealth in Chicago and beyond. From within the Black Wall Street Journey installation in Toward Common Cause, the team will share what they have learned about the Black economy and how the initiative will continue to impact art, activism, and policy beyond the end of the exhibition.
About the Participants
Dinah Clottey is a 4th year in the college at the University of Chicago majoring in Sociology and the CEO of T'kor Couture. T'kor Couture is a Black-owned luxury and sustainable fashion brand that specializes in handmade crochet clothing and accessories.
Jennifer Etienne is a Sociology PhD student and Committee on Education Fellow at University of Chicago. Over the past 7 years, she has committed to public and academic research aimed at examining racial formation through school integration, building a research agenda focused on race, racism, and education.
Rick Lowe is one of 29 MacArthur Fellows participating in Toward Common Cause. Lowe has initiated arts-driven redevelopment projects in several U.S. cities, including Project Row Houses in Houston, translation: Vicory Medow in Dallas, and Victoria Square Project in Athens Greece. He is a 2018–2021 Neubauer Collegium Visiting Fellow at the University of Chicago and Professor of Art at University of Houston.
Ashley Truehart is a PhD student in Cinema and Media Studies at University of Chicago. Her work explores how intersecting identities that fall under the umbrella of Blackness are represented in the media.